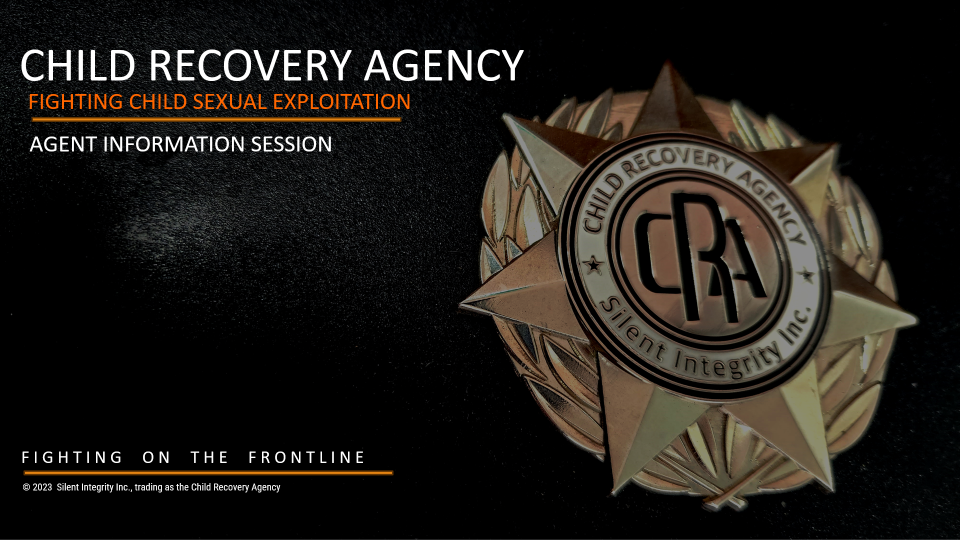 Recovery Agent
RECOVERY AGENT - INFORMATION NIGHT

The success rate of those completing our vetting process, completing our training program and becoming eligible for deployment is about 1%.

Do you have that 1%?

The Child Recovery Agency is holding an information night for those considering becoming a Child Recovery Agent.

This information night will inform you about what we do and what is involved in becoming a child recovery Agent.


FACILITATOR
Karl Thornton is an active Agent for the Child Recovery Agency, deployed to high-risk environments conducting covert surveillance, intelligence gathering and child recovery (rescue) operations. Also, providing CPP services in repatriation operations. Karl works with other anti-trafficking organisations and Law Enforcement organisations. Karl is an instructor (Contractor) for the Cambodian National Police Anti-Human Trafficking, Juvenile Protection, and Criminal Investigation Departments.

Karl is still contracted by Government and Non-Government organisations for his expertise in Child Recovery and his Anti-Child Trafficking, high-risk environment skills.

Date: 29th September 2023 (Friday Night)
Time: 7:00pm to 9:00pm
Location: MDTA Training Center
Address: 2/176-178 Main St, Croydon VIC 3136
(Enter off Briens Lane)